Join us for movement, music and story exploration perfect for your little ones!  (For kids from birth to 3 years old & their caregivers; siblings welcome.)
Your preschooler will enjoy this StoryTime with stories, songs, finger plays, and movement activities to reinforce early language learning.  We will also incorporate a fun craft.  Designed for ages 3 years and up with a caregiver.  Siblings welcome!
Win prizes for reading! This year's theme is all about animals–Tails and Tales. Registration begins in early May, and the program begins in June!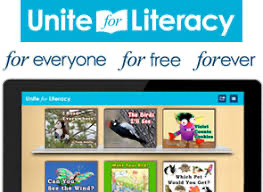 An online library of over 400 picture books with 40 language narrations, making them perfect for emergent readers everywhere.
Visit the free digital library for young readers around the world. Read over 100 free books. Listen to narrations in English and multiple other languages. Connect with familiar topics and images. Share books with friends in Colorado, across the country and around the world.
StoryBlocks –this one is local! This project from CLEL features short videos of CO librarians demonstrating rhymes and songs with early literacy tips. Videos are available in 7 languages.
Story Preservation Initiative— find a selection of audio stories from three master storytellers on the K-3 Storytelling Learning Lab, found at www.storypreservation.org. To access click K-3 Learning Lab on blue banner. A one-time registration is required and then click on "storytellers" and listen and enjoy at no cost
One Hundred Museums Transformed Their Collections Into Free Coloring Pages
Storyline Online from the Screen Actors Guild, featuring actors reading picture books
Google Arts & Culture Collections–teamed up with over 500 museums and galleries around the world to bring anyone and everyone virtual tours and online exhibits of some of the most famous museums around the world
Virtual concerts, plays, museums and other culture–list of worldwide cultural activities to engage in online
Free resources from Pop Culture Classroom–this one's local! This Denver-based nonprofit provides some of its comics-literacy based materials free.
Read, Wonder, and Learn! Favorite Authors & Illustrators Share Resources for Learning Anywhere –webpage featuring authors reading their own kids' books, with the videos embedded in the page
"Talking is Teaching: Talk, Read, Sing" Family Staycation Resources –from Too Small to Fail
Story Time From Space -While in space, astronauts videotape themselves reading picture books to the children of Earth. These videos are being edited and placed on this website — look under the heading 'Story Time Videos.'"
KidLit TV –multimedia site celebrating all things children's literature
Jarrett Lerner's Activities Page –lots of printouts/activities that encourage creativity and story creation
Virtual School Activities –great list of free virtual tours and activities from around the world
Clavis Publishing- Online Storytime – https://www.clavis-publishing.com/storytime
Join us for storytimes and read-alouds! We'll have appearances from your favorite authors!
CLEL's storyblocks –   https://www.storyblocks.org/
Storyblocks is a project of Colorado Libraries for Early Literacy, working in partnership with Rocky Mountain Public Broadcasting Services. It is a collection of 30-60 second videos designed to model to parents, caregivers, and library staff some songs, rhymes, and fingerplays appropriate for early childhood. Each video clip includes helpful early literacy tips to increase caregivers' understanding of child development and pre-literacy needs.
Goodnight with Dolly – https://www.youtube.com/watch?v=3ia-ozHDaLs
Dolly Parton will kick off a 10-book video series called Goodnight with Dolly at 6 p.m. on Thursday, April 2 with The Little Engine That Could and will continue weekly with other titles from Dolly Parton's Imagination Library. You can watch Goodnight With Dolly on YouTube, Facebook, Twitter, and Instagram. We recommend putting on your pajamas, brushing your teeth and getting in bed for maximum pleasure.
Kate Messner – https://www.katemessner.com/read-wonder-and-learn-favorite-authors-illustrators-share-resources-for-learning-anywhere-spring-2020/?fbclid=IwAR3H2lgvfdp1wyTwG-exbXthrpt_XmubD_XerM38OgAetYMFqkx8-V1Am4Y
Author of more than three dozen books for kids, Kate Messner has a great collection of videos from authors and illustrators on her site.
Screen Actors Guild Story Times – https://www.storylineonline.net/
Storyline Online is provided by the SAG-AFTRA Foundation (the nonprofit organization of by the Screen Actors Guild & American Federation of Television and Radio Artists). They spotlight award-winning children's literacy, read aloud by famous actors and actresses. Find your kid's favorite book or a favorite family celebrity, and hear a cherished book in an entirely new way! Best fit for all ages.
Starfall Learn to Read (iOS, Android) – http://more.starfall.com/info/apps/learntoread.php
Starfall Learn to Read is a mobile version of the "Learn to Read" content from Starfall's website. It provides an introduction to phonics and sight words in a fun and engaging way. The features in this app are perfect for early readers: highlighted words in read-alongs, a variety of interactive games to reinforce concepts and visual cues that provide a guided experience.
Best fit for grades pre-K through 1.
Story Time at Awnie's House – https://www.youtube.com/channel/UCbqmj1hzxuAXsjk08k-KP6w
you can find many popular kids' books read aloud.
Storytime from Space – https://storytimefromspace.com/library/
We send children's books to the International Space Station. While in space, astronauts are videotaping themselves reading these books to the children of Earth.
We're Going on a Bear Hunt: This one and others by Fuse 8 n' Kate – http://blogs.slj.com/afuse8production/2020/03/16/fuse-8-n-kate-were-going-on-a-bear-hunt-by-michael-rosen-ill-helen-oxenbury
Breakout Edu – https://www.breakoutedu.com/funathome
In the event that your school is closed for an extended period of time as a result of recent events, we've put together a collection of digital games that students can play at home. Students can click on any game and start playing!
Mad Libs (iOS, Android) – http://www.madlibs.com/apps/
Mad Libs are so much fun that your child won't even realize that they're learning at the same time! It's the interactive version of the same Mad Libs you remember from school. Your kids can complete funny, quirky stories while practicing their parts of speech and spelling, and ultimately reading their creation. Get everyone in on the action and add the Mad Libs app to your family's rotation for family game night.
Best fit for grades 2-6.
Book It! Free Reading Resources – https://www.bookitprogram.com/articles/tips-tricks/free-reading-resources
Mazes, Comic Strips, Bingo and many many more – free to print out.
Good fit for all ages.
Bookopolis (Web) – https://mayorofbookopolis.wordpress.com
Bookopolis provides a fun way for kids to find new book ideas through curated, student reviewed book lists based on age, interest and reading level. If your kids are struggling to find books that interest them, or are just looking for fun, new subjects to read about, give Bookopolis a try.
Best fit for grades 2-6.
KidLitTV – https://kidlit.tv/
KidLit TV is a winner of the Parents' Choice Gold Award, the Norton Juster Award for Devotion to Literacy, and one of the American Library Association's Great Websites For Kids.  Storymakers, Read Out Loud, and Ready Set Draw
Storybird (Web) – https://storybird.com/
Storybird turns creative content into tangible books (picture books, chapter books or poems) that can be viewed online or printed (for a fee). Storybird is a visual storytelling platform. Your child begins with selecting beautiful, inspiring artwork and then adds text to build their story. There are even monthly story prompts for those that need a little help getting started. Storybird also has a subscription service where badges can be earned for creating content and the Storybird staff provides personalized feedback on submitted stories. The process of creating their own, visually rich stories may inspire your child to read more or to try a new genre! Plus, the option to print their completed books is a wonderful way to motivate and reward.
Best fit for grades K-1 with assistance or grades 2-6 independently.
Toontastic 3D (iOS, Android) – https://toontastic.withgoogle.com/
Toontastic 3D is a storytelling app created by Google where kids draw, animate and narrate their own adventures. Toontastic guides kids through the entire story creation experience from designing characters to storyboarding, animating, narrating and building a soundtrack. Grab the popcorn and have a family movie night featuring your child's brand new cartoon!
Best fit for all ages.
DPLA Primary Source Sets ALWAYS FREE! Primary source collections exploring topics in history, literature, and culture developed by educators — complete with teaching guides for class use
i-Ready – https://www.curriculumassociates.com/supporting-students-away-from-school
They have Printable At-Home Activity Packs for math and reading for K-8 students
Izzit.org – https://www.izzit.org/
Educational videos and tools for teachers or caregivers and students. For all ages. Has a helpful chart for subjects/grade for their videos.
PBS Learning Media: PreK-12 Resources for School Closures
Mystery Science – https://mysteryscience.com/school-closure-planning
K-5 Science for both teachers and parents broken down by grade levels. Right now anyone can use for free. No account or login is needed
Pandemic and Civic Virtue: The American Red Cross and the Influenza Pandemic of 1918 from Teaching with the Library of Congress
PenPal – https://www.penpalschools.com/index.html
Ready to go standards-aligned lessons used by over 150 countries. Join as a parent, teacher, student, or admin.
RMPBS's PBS Learning Media – https://rmpbs.pbslearningmedia.org/
Free standards-aligned videos, interactives, lesson plans, and more for teachers and students (pre-k-12). You need to sign up, but you don't have to be a teacher.
Scholastic Learn at Home: Day-by-day projects to keep kids reading, thinking, and growing.
Seneca – https://www.senecalearning.com/
Instruction through tests geared towards middle school and high school.
SPY Museum: Teachers, parents, or anyone looking for activities to engage children at home, shake up your curriculum with FREE downloadable lesson plans, resources & activities from SPY!
Twinkl – https://www.twinkl.com/blog/how-to-utilise-twinkl-during-the-coronavirus-shutdown-a-guide-for-schools?utm_source=twitter&utm_medium=social&utm_campaign=corona Home learning hub with a variety of lessons with one month free
Vroom App – https://www.vroom.org/
Pre-K learning tips for parents
WerkzPublishing – https://www.werkzpublishing.com/sciencewerkz/mathwerkz-10-for-free/
Self-published. Get 10 booklets from the MathWerkz series for free and keep them for a year. They are designed for elementary level and include topics such as Addition, Subtraction, Fractions, Division, Decimals, Graphs and Charts, Money, Number System, and more. There are 98 to choose from.
2Simple  – https://2simple.com/blog/using-purple-mash-when-school-closed/
2Simple is offering free access to both Purple Mash and Serial Mash for the duration of school closures due to COVID-19. Access to activities that support home learning for preschool – Grade 6. Children can engage with publishing, story creation, game design, concept mapping, collaborative writing and art, and more. The company is based in the UK. This site is normally only open to schools, with home access for students being set up through the school. During this time of extended school closure, parents can register for a free trial.
CircleTime Fun – https://circletimefun.com/
Kids Classes from Home. Watch on-demand or participate live. Learn and bond with your 0-6-year-old. Follow and interact with an expert instructor.
CK-12 Foundation – https://www.ck12.org/student
Remote learning platform for all grades and subjects. Can do lessons without sign up.
Classroom Secrets – https://kids.classroomsecrets.co.uk/product/parent-access/
UK site, free, 1st through 6th grade, basic subjects, requires full name, address, etc. Family Access BETA will create a parent account for you and the child accounts you need for the children in your family. When registering, put the name of your family in 'Team Name'.
CMU CS Academy – https://academy.cs.cmu.edu/splash
Can be used individually or by teachers. Online, interactive high school computer science curriculum that is entirely free
Curriki – https://www.curriki.org/
Open and free content development environment, toolkit, and ecosystem for a tech-first generation of learners – bringing the most engaging, innovative, and impactful digital learning experiences to our children. Lessons uploaded by individuals. All grade levels. 50K plus items
Dyslexia Academy  – https://dyslexia-academy.learnworlds.com/
Free for one month. Requires signing up for an account.
Fiveable – https://app.fiveable.me/
Social learning platform for students preparing for A.P. Exams – with live reviews, trivia games, articles and study guides.English language & lit, AP statistics, AP Calc, AP Psychology, AP US Govt, AP Physics, AP Biology, AP World History, AP European History, AP Environmental Science, AP Human Geography
HippoCampus – https://hippocampus.org/
HippoCampus.org is a free, core academic web site that delivers rich multimedia content–videos, animations, and simulations–on general education subjects to middle-school and high-school teachers and college professors, and their students, free of charge. Has ways to browse by subjects or collections (i.e., a collection is NASA or KHAN Academy.) Free for individual use. Institutions can become members through the NROC Project for the same access. Think of it as a YouTube with only educational content.
Khan Academy – https://www.khanacademy.org/about/blog/post/611770255064350720/remote-learning-with-khan-academy-during-school
A personalized learning resource for all ages, with free tools for parents and teachers.Wide variety, from preschool math to LSAT prep.
Prodigy – https://www.prodigygame.com/
Curriculum-aligned math platform. Includes progress and usage reports. For students, parents, and schools. Easily motivate 1st to 8th-grade students to learn and practice math.
Scholastics Learn at Home – https://classroommagazines.scholastic.com/support/learnathome.html
Even when schools are closed, you can keep the learning going with these special cross-curricular journeys. Every day includes four separate learning experiences, each built around a thrilling, meaningful story or video. Kids can do them on their own, with their families, or with their teachers. Just find your grade level and let the learning begin!
Sight Reading Suite– https://www.sightreadingfactory.com/
Music reading lessons at various levels of experience