Check out these staff favorites!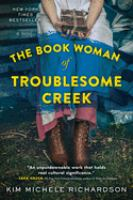 Cussy Mary Carter is the last of her kind, her skin the color of a blue damselfly in these dusty hills. But that doesn't mean she's got nothing to offer. As a member of the Pack Horse Library Project, Cussy delivers books to the hill folk of Troublesome, hoping to spread learning in these desperate times. But not everyone is so keen on Cussy's family or the Library Project, and the hardscrabble Kentuckians are quick to blame a Blue for any trouble…
At age 38, Jennifer Teege happened to pluck a library book from the shelf–and discovered a horrifying fact: Her grandfather was Amon Goeth, the vicious Nazi commandant depicted in Schindler's List . Reviled as the "butcher of P'aszów," Goeth was executed in 1946. The more Teege learned about him, the more certain she became: If her grandfather had met her–a black woman–he would have killed her. Teege's discovery sends her into a severe depression–and fills her with questions: Why did her birth mother withhold this chilling secret? How could her grandmother have loved a mass murderer? Can evil be inherited? Ultimately, Teege's search for the truth leads her, step by step, to the possibility of her own liberation.
Medicine has triumphed in modern times, transforming birth, injury, and infectious disease from harrowing to manageable. But in the inevitable condition of aging and death, the goals of medicine seem too frequently to run counter to the interest of the human spirit. Nursing homes, preoccupied with safety, pin patients into railed beds and wheelchairs. Hospitals isolate the dying, checking for vital signs long after the goals of cure have become moot. Doctors, committed to extending life, continue to carry out devastating procedures that in the end extend suffering.
Gawande, a practicing surgeon, addresses his profession's ultimate limitation, arguing that quality of life is the desired goal for patients and families. Gawande offers examples of freer, more socially fulfilling models for assisting the infirm and dependent elderly, and he explores the varieties of hospice care to demonstrate that a person's last weeks or months may be rich and dignified.
A Vietnamese monk and Buddhist teacher explores the common ground of Christianity and Buddhism on such subjects as compassion and holiness, and offers inspiration to believers in both religions.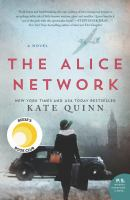 Two women–a female spy recruited to the real-life Alice Network in France during World War I and an unconventional American socialite searching for her cousin in 1947–are brought together in a mesmerizing story of courage and redemption.
1947. In the chaotic aftermath of World War II, American college girl Charlie St. Clair is pregnant, unmarried, and on the verge of being thrown out of her very proper family. She's also nursing a desperate hope that her beloved cousin Rose, who disappeared in Nazi-occupied France during the war, might still be alive. So when Charlie's parents banish her to Europe to have her "little problem" taken care of, Charlie breaks free and heads to London, determined to find out what happened to the cousin she loves like a sister.
1915. A year into the Great War, Eve Gardiner burns to join the fight against the Germans and unexpectedly gets her chance when she's recruited to work as a spy. Sent into enemy-occupied France, she's trained by the mesmerizing Lili, the "Queen of Spies", who manages a vast network of secret agents right under the enemy's nose.
Thirty years later, haunted by the betrayal that ultimately tore apart the Alice Network, Eve spends her days drunk and secluded in her crumbling London house. Until a young American barges in uttering a name Eve hasn't heard in decades, and launches them both on a mission to find the truth…no matter where it leads.