Easy-to-follow instructions:
Make a stack of 7 wooden craft sticks, and use 1 rubber band on each side to tie them together on both ends (2 rubber bands total).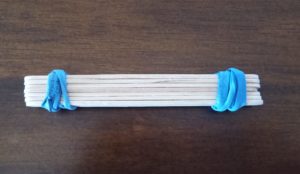 Attach the plastic spoon to 1 craft stick with 2 rubber bands (Set the head of the spoon off of the stick).
Stack a second craft stick to the stick with the spoon and use a rubber band to tie them together on one end only.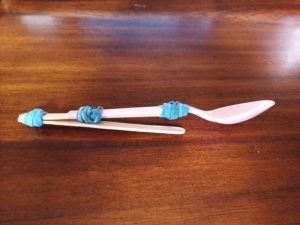 Pull the 2 sticks apart and wedge the stack of 7 sticks between them.
Place a ball, pompom or similar sized item onto the spoon.
Holding the catapult with one hand, use the other hand to push down the spoon.
Release the spoon and see how far your object flies!  
Set up targets and see how well your catapult can shoot!
Take a picture of your catapult and email it to library@wellingtoncolorado.gov or message us on Facebook with your child's name, earning each child an extra entry into our Grand Prize.